You may think that a place of worship which is nearly a century and half old might be set in its ways.
Not Washington Avenue Christian Church (Disciples of Christ), established in 1881.
Right before the COVID-19 pandemic hit, this faith community in Elyria, Ohio, had just barely installed network cables and Wi-Fi throughout the building. But once it became clear that it was no longer safe to gather in person, the congregation significantly increased its use of technology, with Senior Pastor Rev. Nathan A. Russell, who was called as its pastor in 2018, leading the way. He started filming worship services with a couple of cell phones, adding lyrics to the recordings with Adobe Photoshop, and layering it all in iMovie.
"We made some good mistakes early on," laughs Rev. Russell, who also goes by Pastor Nathan, "but that's how we came to be where we are now."
Those good mistakes included putting WACC Elyria's small monitor speaker next to his iPhone so it would have the best chance of picking up audio. While it worked, it wasn't ideal.
So Pastor Nathan and his staff bought a digital mixer and new microphones on eBay which would work well with their congregation's hearing assistive devices. They hired audio engineers and purchased three camcorders, mounting them on skinny tripods that could stand inside the first row of pews.
In the midst of what Rev. Russell called "pandemictide," the church prerecorded worship with the three different feeds on Fridays, combined and edited them that evening, and then launched its productions through YouTube premiere on Sunday mornings at its regular worship time. WACC incorporated a live chat feature, which enables viewers to communicate with one another.
"We would sometimes have over 50 people viewing live," recalls Pastor Nathan. "For a church that averaged maybe 100 people pre-pandemic, having 50 people online at one time is pretty good."
Another result that's pretty good? Washington Avenue Christian Church, originally known as the Elyria Disciples, is reaching people outside of Northeast Ohio.
It has regular viewers and contributors from coast to coast, all the way from Claiborne, Maryland, to Palm Springs, California.
"Before COVID, we wouldn't have ever dreamed that something like this was possible," admits Rev. Russell, who had spent only a year and a half with his new church before COVID-19 arrived.
Now members that have moved away from the congregation have reconnected and people that relocated during pandemic time have stayed connected. One family out in the Washington, DC area, which has three generations worshiping with WACC, even communicates with the church regularly. When they experienced an unexpected health concern, they let the church know. Using his trusty iPhone, Pastor Nathan then recorded a prayer and texted it to the family. The prayer crossed state lines and entered intensive care units and waiting rooms, all places where it was physically impossible for the church to travel.
This influx of new worshipers has encouraged the church to think in new ways. In April of last year, a woman who found the congregation on Google started attending its services because the lyrics that appeared on screen were large enough for her to read and YouTube provided closed captions.
"My mind was blown," recalls Washington Avenue's pastor. "This is all about access. For a long time, Christians have held worship services on Sunday mornings, which doesn't allow people who work then or are up late counting tips the night before, to join. When we moved online, we discovered that we were more accessible than we've ever been."
He and his fellow Disciples learned that accessibility in their context was about having a computer and/or Internet access. For people who didn't have access to the Internet, or who were skeptical about getting online, the church began burning DVDs of their worship services and buying portable DVD players.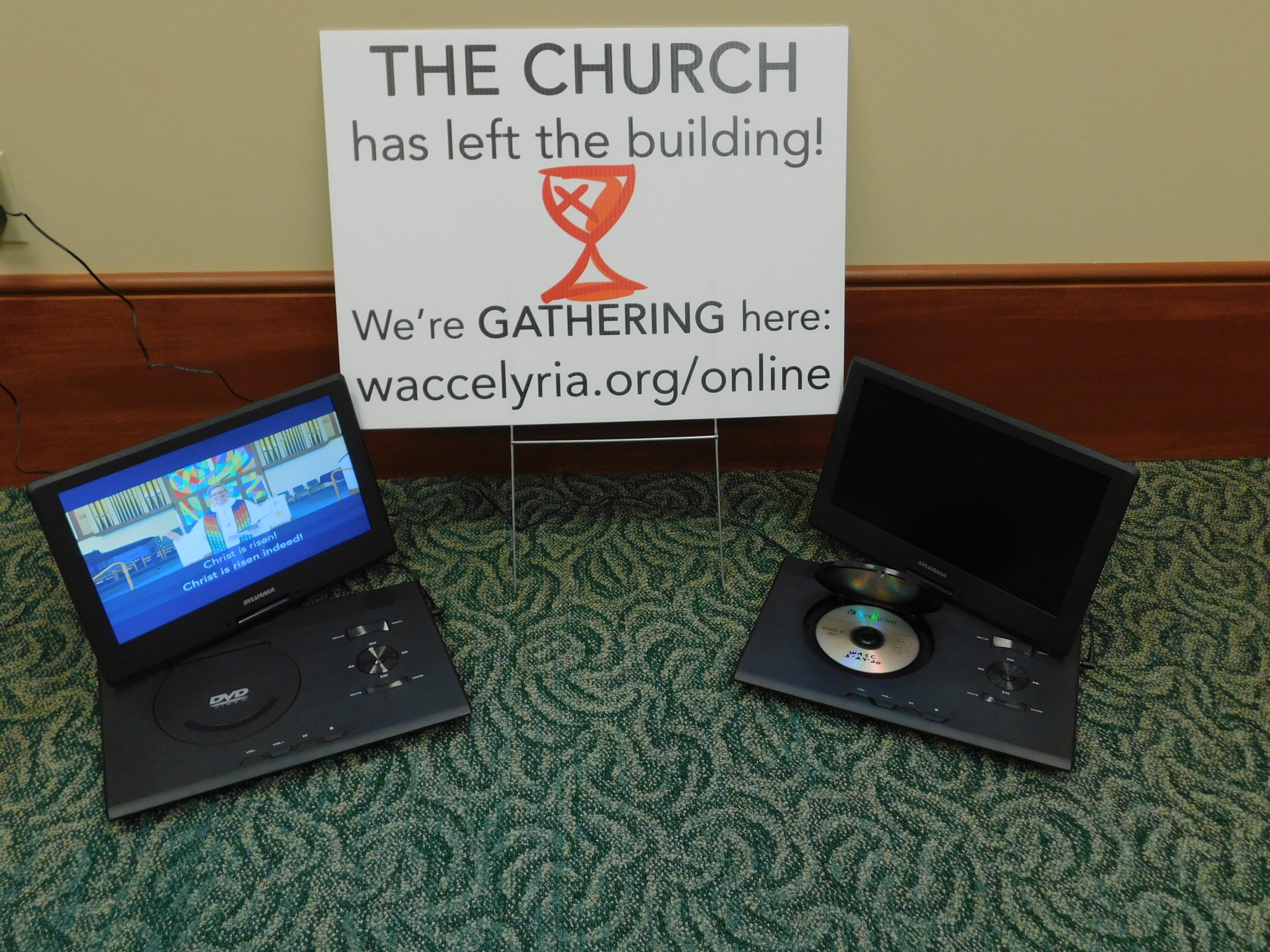 Evan Collins, Director of Worship and the Arts at WACC, Property Co-Chair Marty Rowe, member Lisa Reshad, and Rev. Russell also designed, built, and established a brand-new worship service called theAlternative, which has a more casual environment than regular worship. This abbreviated service airs on Wednesday nights and the current plan is to keep it online only.
"We're fully aware that people will click on and click off," says Pastor Nathan. "Maybe they've only got five minutes, maybe they're just going to view the liturgy at the table. And that's enough Jesus for them for that week. But we can be that person's church for the five minutes that they've got."
And it hasn't just been Rev. Russell who has adapted the way he does ministry.
Before the pandemic, Debbie Walker, the Director of Advocacy and Christian Education for WACC, (which is the Christian Church in Ohio's Regional Training Center for Children Worship & Wonder) used to tell children worship stories in the church's dedicated children's sanctuary. While that has stayed the same, children now listen to these stories online rather than in person. Debbie records herself with cameras positioned at a child's eye level and then uploads her recordings to YouTube every Monday night. Initially she had just hoped that kids would watch these videos, but to her surprise, adults in the congregation who had never seen a Children Worship & Wonder story starting tuning in. Suddenly, Debbie's ministry expanded to the full church and even other congregations, who would share the Children Worship & Wonder videos with their own churches on Facebook.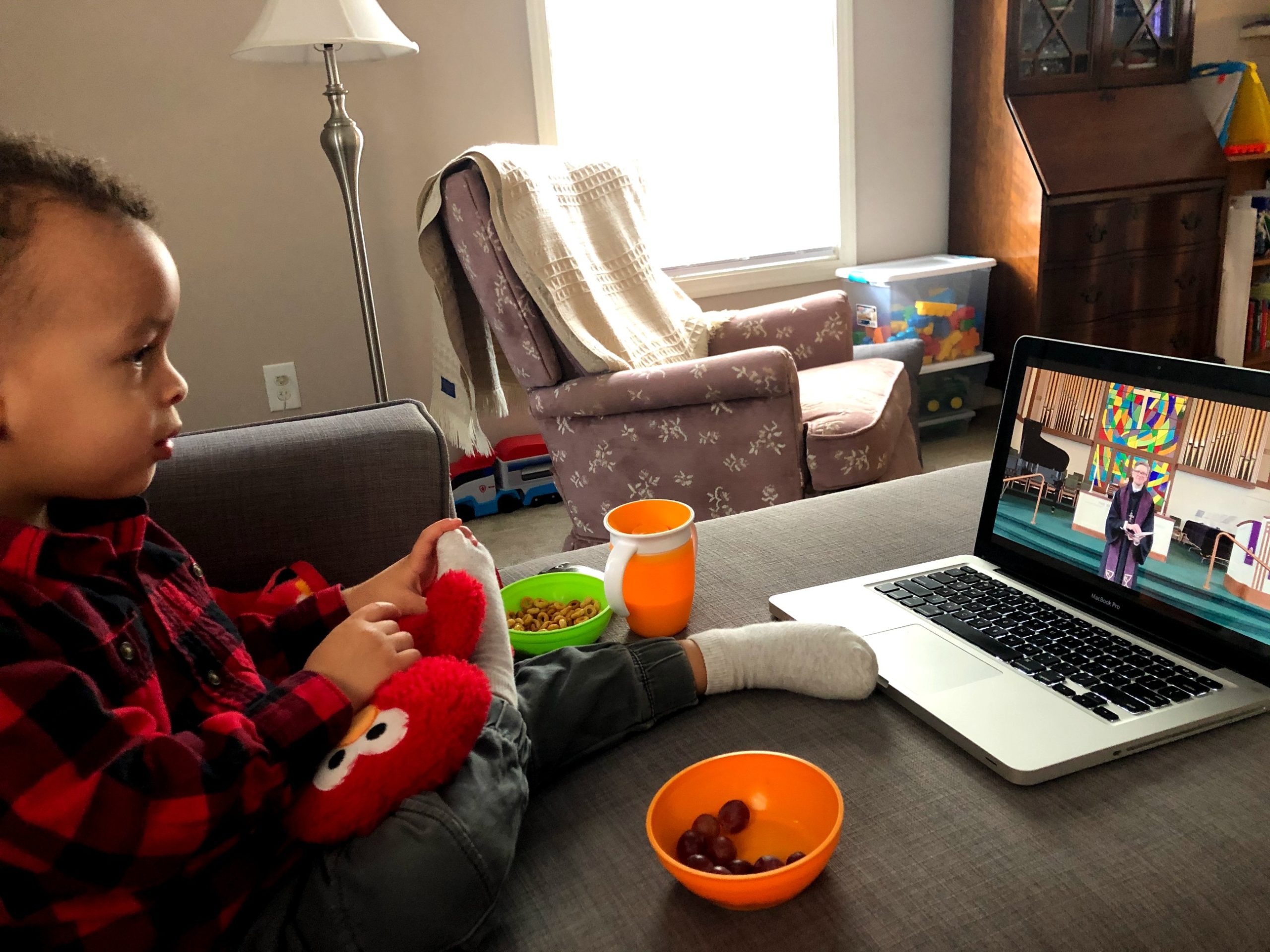 "The viewership is far beyond what we would have on a 'normal Sunday morning,'" explains Pastor Nathan.
Congregants have also transformed the way they participate with their church family, from the 91-year-old who can now use Zoom as well as someone more than half her age, to the 81-year-old chief greeter, who chats with viewers live on the church's YouTube premieres.
"I'm so proud of this church," beams Rev. Russell. "They have embraced this change and learned new skills."
Part of this change has been the creation of a new forum to discuss race openly and honestly. Last spring, WACC did a study of Dear White Christians: For Those Still Longing for Racial Reconciliation by Rev. Dr. Jennifer Harvey. Each week, more than 25 people participated, including some who lived as far away as Florida, reading the book together and then gathering via Zoom to talk about systemic and structural racism.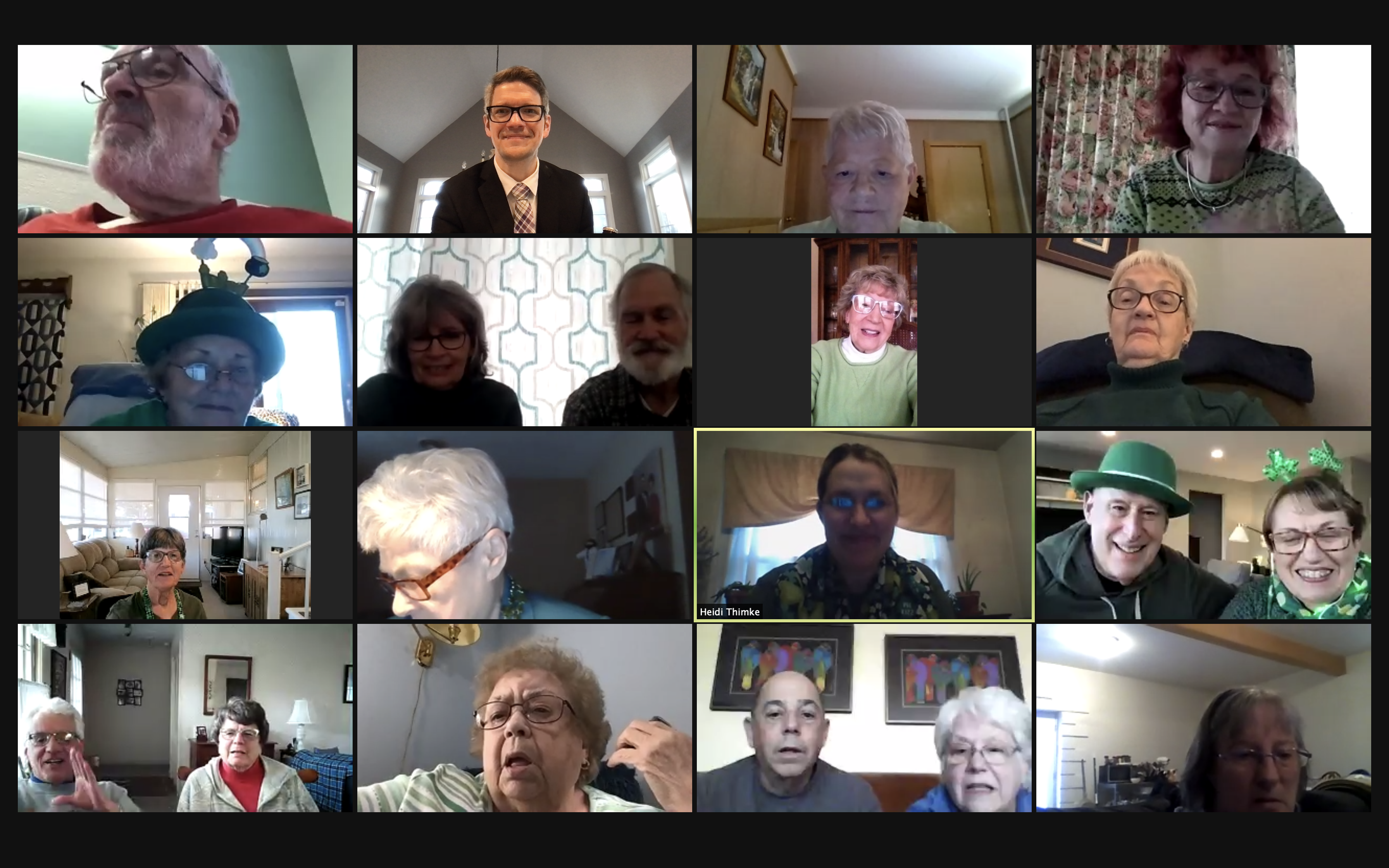 "Even though Zoom does present some difficulties for intimate and hard conversations," reflects Pastor Nathan, "I think being in your own home gives a person enough of a sense of comfort to say 'well, I don't understand this about racism.'"
And it's this very commitment to speaking truth to power that has attracted new worshipers to WACC. After George Floyd's death last year, Rev. Russell began naming the pandemic of COVID-19, the pandemics of systemic and structural racism, and climate change, every Sunday morning during the prayers of the people, in addition to using pumpernickel bread for communion to implicitly state that Jesus was a person of color.
"I think the ethos of our church is what connects people here, because they can expect to hear the gospel preached with integrity," he says. "It's not milquetoast, it's not watered down."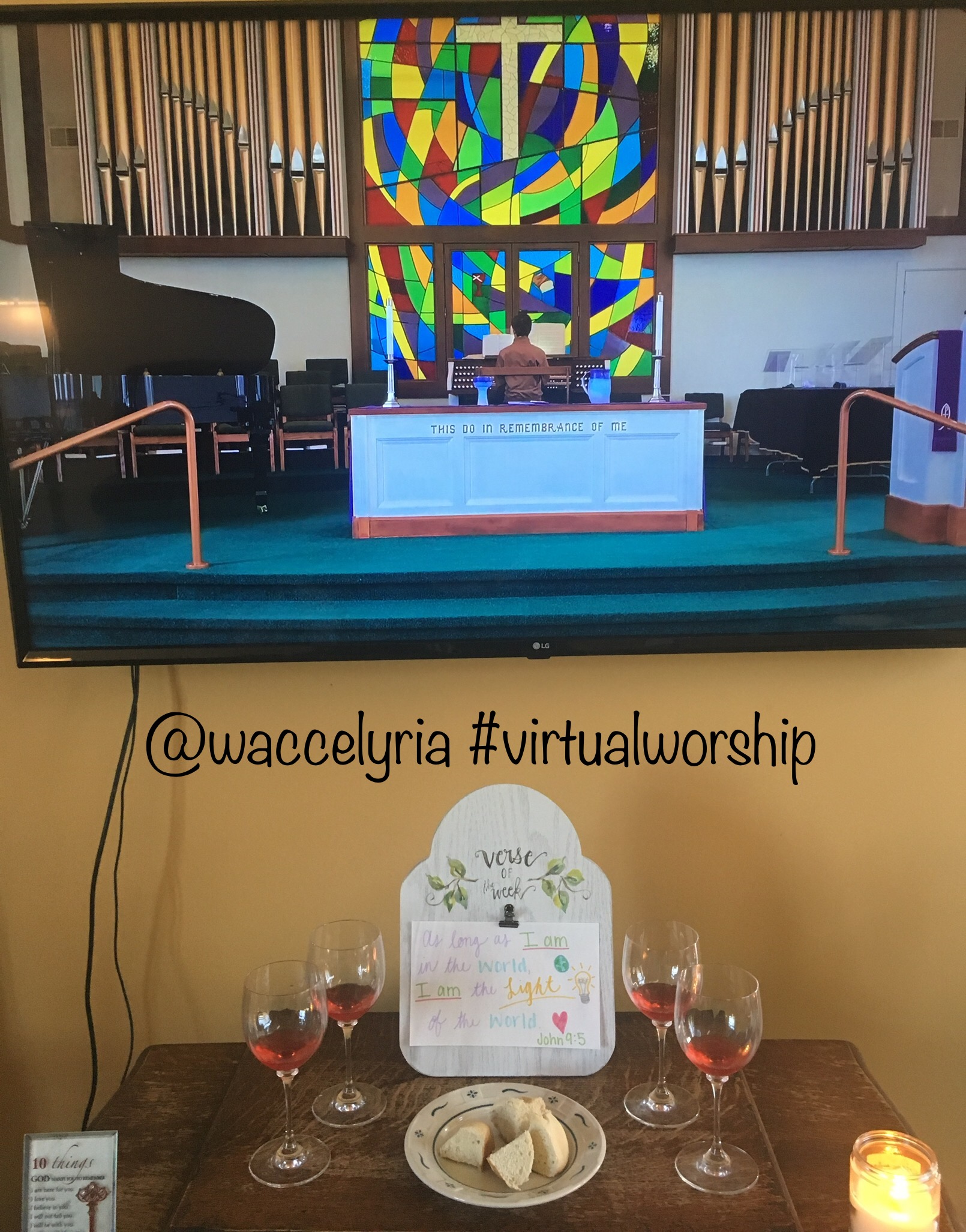 According to Pastor Nathan, this ethos of connection has been informed by Rev. Dr. Katie Hayes, lead evangelist for Galileo Church in Fort Worth, who says, "we do beauty for our God who is beautiful." Using this to determine the church's intentionality, its leadership chose not to do worship by Zoom because they felt that the familiarity of their sanctuary, its sights, sounds, and colors, needed to be conveyed to people who were dispersed, distanced, and scattered. They wanted to give worshipers something that they connected with, such as memories of baptisms and marriages.
"If you create something that will help people make meaning during this time, the possibilities that open up are just incredible. When I told my congregation about the person in Minnesota who hadn't had communion in years, but finally felt right to have it at 2:00 in the morning watching our worship service, they said that they didn't realize this was the ministry we would have. It tells them that what we're doing is true. And once we hear that, all of us say, 'Wow, thanks be to God.'
Interested in improving your congregation's online presence? Disciples Church Extension Fund's technology loan can help you make tangible equipment purchases and improve your church's streaming ability. Learn more here.